Author: Puja Patel, ALC
Culinarian: Yogi Prajapati
Carrot ginger soup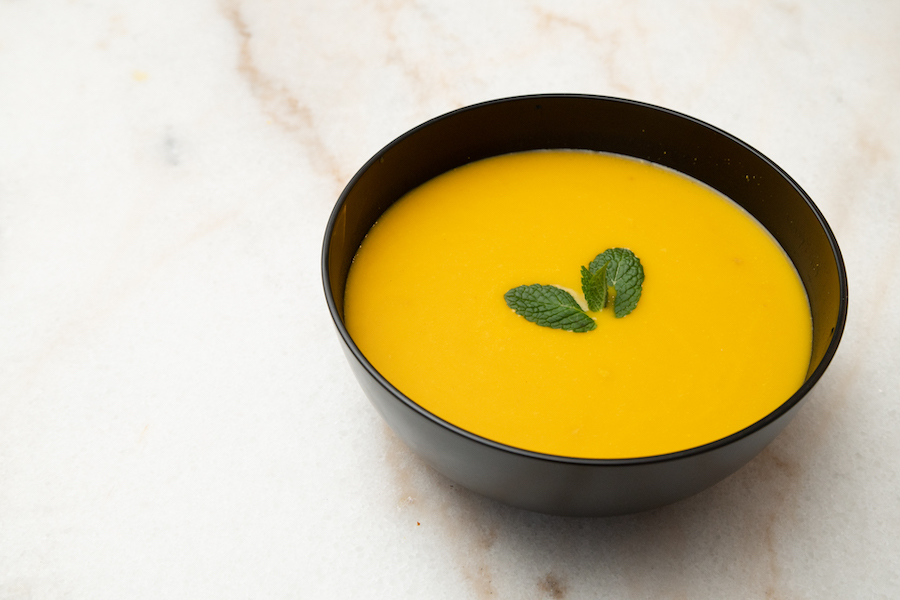 Serves 3-4
1 tbsp ghee

2 cups of chopped carrots

1 tsp of fresh grated ginger

Salt to taste

Pepper to taste

3-4 cups vegetable broth

1-2 Bay leaves

½ cup Coconut milk
Directions
Warm ghee in a non-stick pan over low heat until ghee melts. Add carrots and ginger and sauté for a couple minutes.

Add broth and bring to a high heat for 5 minutes. Add bay leaf, salt, and pepper based on taste. Bring to a medium heat and simmer for 20-25 minutes until the carrots are tender.

Puree the soup in a blender until blended.

Add ½ cup of coconut milk and puree until completely blended.

Additional salt and pepper may need to be added upon desired taste.

Garnish with cilantro
---
Red Lentil soup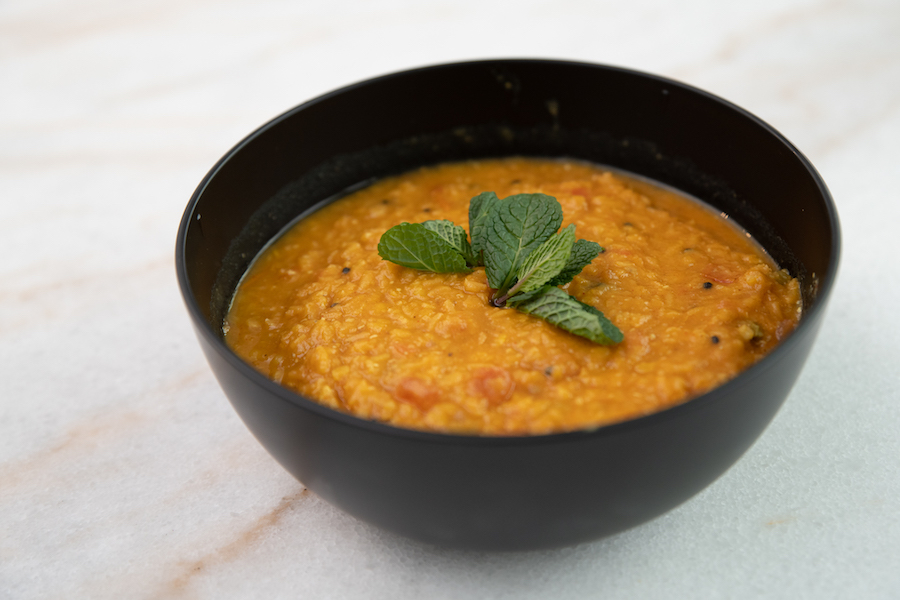 Serves 4-6
1.5 cups red lentil rinsed and drained

4 cups hot water

2 tomatoes diced

1 tsp salt

1 tbsp olive oil

1 tsp mustard seeds

1 green chili

1 tsp ginger

1 tsp coriander powder

1 tsp turmeric powder

1 tsp red chili powder

½ tsp Lemon/lime juice (or based on taste)

Chopped cilantro (based on preference)
---
Directions
Heat pot on medium heat. Add olive oil and mustard seeds. Once the mustard seeds start crackling, add tomatoes and turn the stove on to low heat. Add ginger and green chili and sauté on low heat for a couple minutes.

Add red lentils and 4 cups of hot water and bring to a boil

Add salt and spices and cover pot.

Reduce heat to low and simmer about 30 -40 minutes until lentils are tender. (Remember to stir occasionally to make sure it doesn't stick)

Add lime juice and simmer for a couple more minutes.

Once lentils are tender, remove from the pot and garnish with cilantro.
---
Winter bowl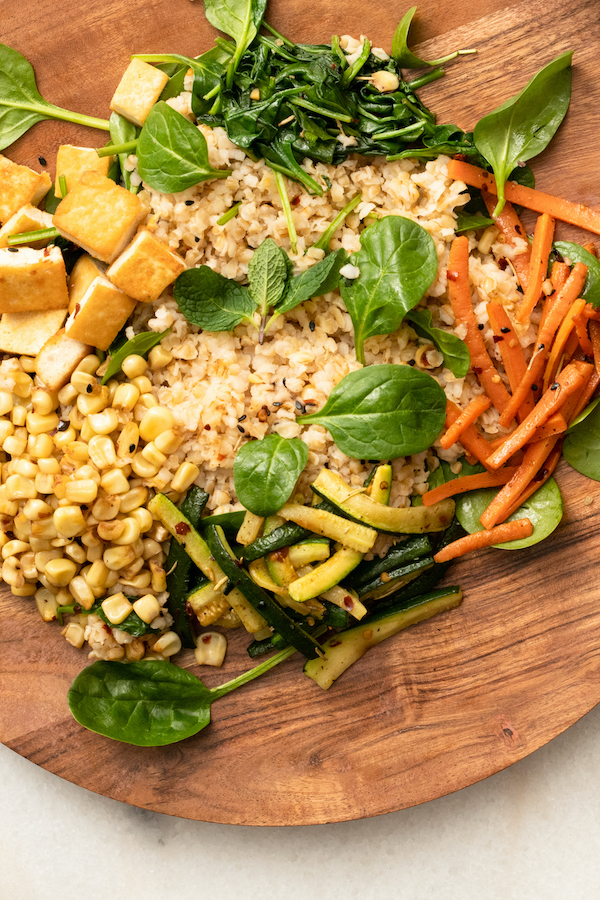 Serves 4
1 cup brown rice

2 ¼ cup water

¼ cup asparagus, chopped

¼ cup carrots

1 pack of extra Firm Tofu

¼ cup Spinach

¼ cup Corn

2 tbsp olive oil

Salt to taste

Pepper to taste

1 tbsp fresh Rosemary

1 tbsp fresh Thyme

2 tsp Red chili flakes
Directions
Preheat the oven to 425F and line the baking sheet with parchment oil.

Drain the tofu and press it in a kitchen towel for about 5 minutes.

Cut tofu into cubes and mix in a bowl with olive oil and a pinch of salt.

Place tofu evenly on the baking sheet. Bake for 20 – 30 minutes until the edges are brown.

Bring water to a boil in a pot. Add brown rice and cook brown rice until tender.

On another pan, grill asparagus and set aside.

Lightly sauté carrots, spinach and corn and set aside.

Assemble everything onto one plate. Start with rice on bottom and add vegetables on top

Drizzle olive oil on top and add herbs based on desired taste
---
Baked apples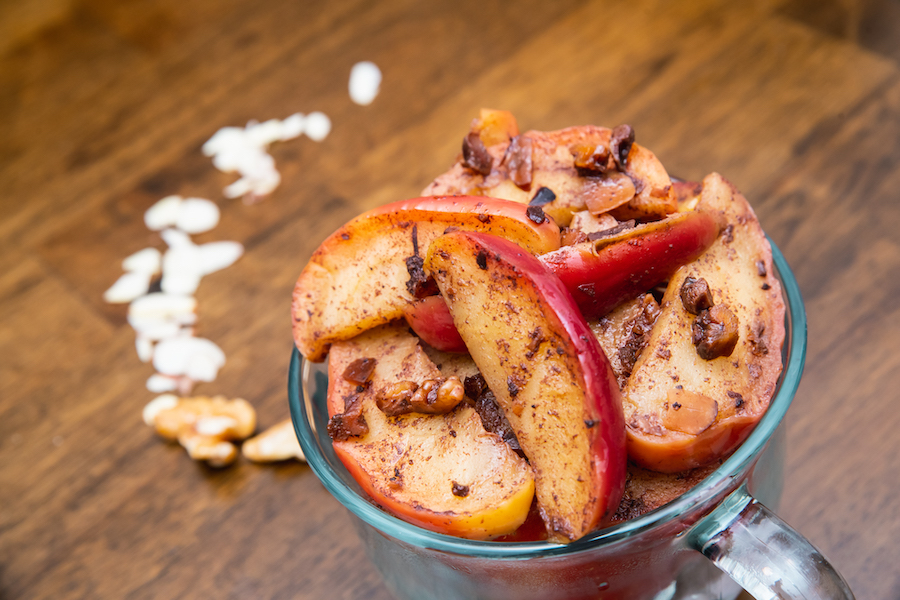 Serves 4
2 apples sliced (any type based on preference)

1 tsp cinnamon

Pinch of nutmeg

¼ cup chopped almonds and walnuts

1 Tbsp Coconut oil

½ cup milk (type of milk based on preference)
---
Directions
Preheat the oven to 350F. Place sliced apples in a baking dish.

On a stove heat pan on medium heat. Add oil and spices and sauté nuts for a couple minutes. Add milk and stir until everything is combined.

Pour the liquid over apples and toss evenly.

Place apples in oven until apples are crispy/golden brown

Garnish with additional nuts.
---
Purple Delight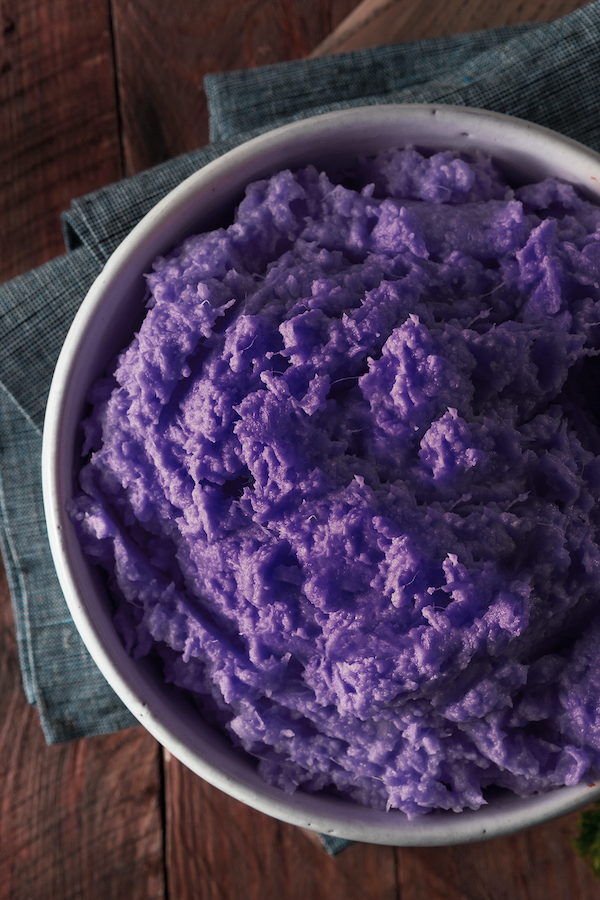 Serves 2
2 large purple yams

1 can coconut milk

¼ cup maple syrup

½ cup crushed walnuts

1-2 tbsp coconut oil
Directions
Peel and cut yams into medium pieces.

Pour enough water to cover yams and boil until soft.

Drain some water out and blend the yams.

Add coconut milk and maple syrup

In a separate pan, roast the walnuts in coconut oil.

Add the roasted coconut to the blended mixture.
---